GORILLAHITTT 84.8 FM ®™
GHiTTT84.8FM NYJ\LA ©
*R&B-HipHop-House-Reggae-Celebrity interview's-Album Release's- 24/7 LIVE - FCC Licensed,Ascap-BMI-SeaSac-SoundExchange ? WordWide Listener's,We Play Your Music (Literally) Music Submit Contact : info@145WORK848.COM
gHiTTT 84.8 FM LOS ANGELES
GORiLLAHiTTT 84.8FM


HAPPY HOUR MENU
THE LADIES OF LA #LOVESPRAY
(R&B -LiTE HiPHoP) 8-10AM 🔊-
NY2LA 10-1PM 🔊- PRiME LIVE 1-3PM 🔊-
SASHA MEENA & Dj BLAQ LIVE 215 #PHILLYGRAM 7-9PM
🔊-
Dj RAMPAGE MSM MiXSHOW MADNESS 9-10PM
#LiVEFROMTHESTRiP ®™
BOOGIE145_RADiO & Dj BOO THE BARBER 1-3AM
🔊-
DRINK SPECIAL'S
DIPSET Dj MOE STICKY #BLENDS 7-9PM
STRETCH ARMSTRONG & BOBBiTO SHOW #TBT 1-3AM
SPiNN'S FREE DOWNLOAD WEEKLY: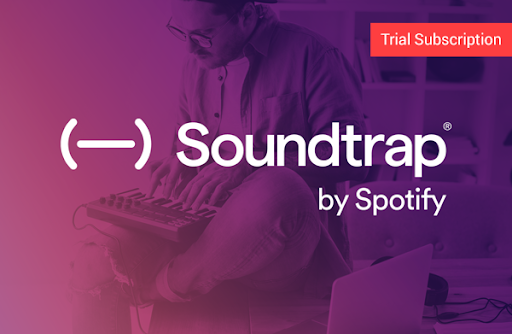 Get 3 months free* with Soundtrap - your everywhere studio by Spotify. Make music and collaborate
on any device.
*Then-current monthly price thereafter. Terms apply.
Contact Us For Detail's
Lady Boss:
'A Street Reflection' EP & "Change"
Video
Philly Hip Hop superstar LadyBoss releases her new EP titled 'A Street Reflection' available now on major platforms. The 5-track project embodies her moves in the booth and in the streets all while evoking a sense of empowerment for her brothers and sisters, today's youth, communities, and of course Hip Hop culture.
"Change" which can be noted as the lead of the album, is soulful in cadences, yet pivotal enough to spark our mindset. If we move with fists up in the air we must change how we plant our feet…how we treat each other…how we influence our youth. LadyBoss delivers these lyrical gems in the city of Philly and its surroundings cornerstones and murals.
Enjoy the listen/watch and we appreciate any spins. Lady Boss is available for drops and interviews. To schedule please reply back via email or connect with Lady Boss below.
bookladyboss@gmail.com
www.instagram.com/215ladyb
www.twitter.com/paladyboss
https://www.facebook.com/ladyboss.boss.946
Hot Off The Press:
Who?Mag Distribution Presents
Essentials Vol.1 Hip Hop
Grammy Award-Winning WHO?MAG Distribution/SONY Orchard celebrates their 11th year of music distribution with their first volume of "WHO?MAG Distribution Essentials" series (both physical and digital) featuring some of their most sought after releases.

With a dream list of top emcees ranging from the most established to the most bubbling underground artists (including Just-Ice & KRS-One, Matt Maddox & Canibus, The UMC's, DJ Grant Shapiro & Kool Keith, Shahroz & Joe Budden, Rhyme Va-Lor & Sadat X, Mikey D, and tons more), this 23 track CD is a must-have for any true Hip Hop heads.

For more information on how to get on WHO?MAG Distribution/SONY Orchard,
please visit www.whomagdistribution.com.
Vol #2, our R&B edition, drops on Valentine's day.

CONNECT WITH ROB SCHWARTZ OF WHO?MAG

Rob Schwartz
- CEO of GRAMMY Award-Winning "WHO?MAG
Distribution"/SONY Orchard w/ over 850 releases
- CEO of TV Networks "WHO?MAG Multimedia", "iFame TV",
&
"Video Vision" on Apple TV, Roku, Amazon Fire Stick, Google Play, and all Cellphones in the App Store


- CEO of TV Shows "WHO?MAG TV", "Video Vision" & "DMTV" reaching up to 500,000,000 households worldwide!


- CEO of Multiple Award Winning Movie & TV Production Company "Chetown Films"


YOOOO 😫
THEY GOT

:
Indie/Steel Drumz Music Group
Steel Drumz & Mike Smiff
"Deserve That"
⬇ More Info ⬇
#HOODKNEWGLOBAL : https://www.145work848.com/hoodnewsglobal.php
@lilcapotrill 👉🏽 "Safe To Say" featuring @LorSosa_ :http://youtu.be/M_-T_Ww4Vrg
📟GHiTTT84.8FM NY\LA 🎧
#PRiME
1-3PM-BLAZED DONUTS 3-5PM-
#LIVEFROMTHESTRIP 1-3AM GHITTT84.8FM NY/LA 📲 #WEEKENDVIBESFiC 5-9PM- #BQ EXPRESS 9-12AM VARiOUS Dj's💻 #PoURMiNDs SHoW #Comedy #😂

Powered By:
#
APPLE
MUSiC
OUTLET FEAT: TaliiBxn 🍎
SPOTiFY
PLAYLiST
: TOP50 FEB
© Copyright POHT_R 107.9FM NYJ/LA